Municipalities and industries
Improve your environmental performance and reduce your costs!
Viridis can advise you or implement viable and efficient solutions that are adapted to your needs to enable you to reduce the cost of managing your waste, to meet government objectives, and to manage your waste responsibly and based on a range of options for disposal. Our specialists Our teams have proven track records in several areas: waste recycling, environmental management and engineering, collection, transportation and much more. Our primary goal is to more efficiently and properly manage our clients' waste by presenting them with innovative ideas that can be put in place by effective teams.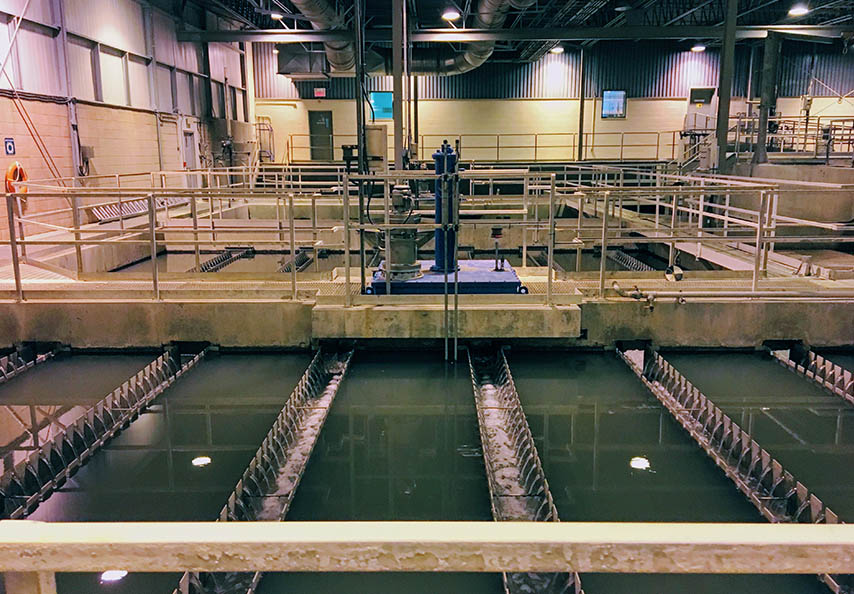 Viridis recycles annually more than 80,000 tons of municipal biosolids from mechanized municipal wastewater treatment plants.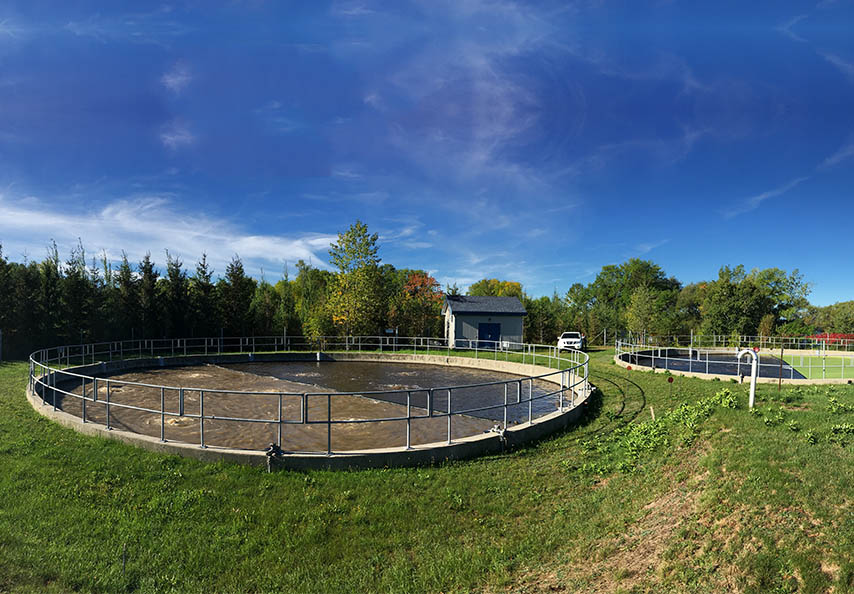 Viridis offers a unique service: the liquid management of municipal biosolids produced in aerated vertical wall pits. No sludge dewatering is required for such projects.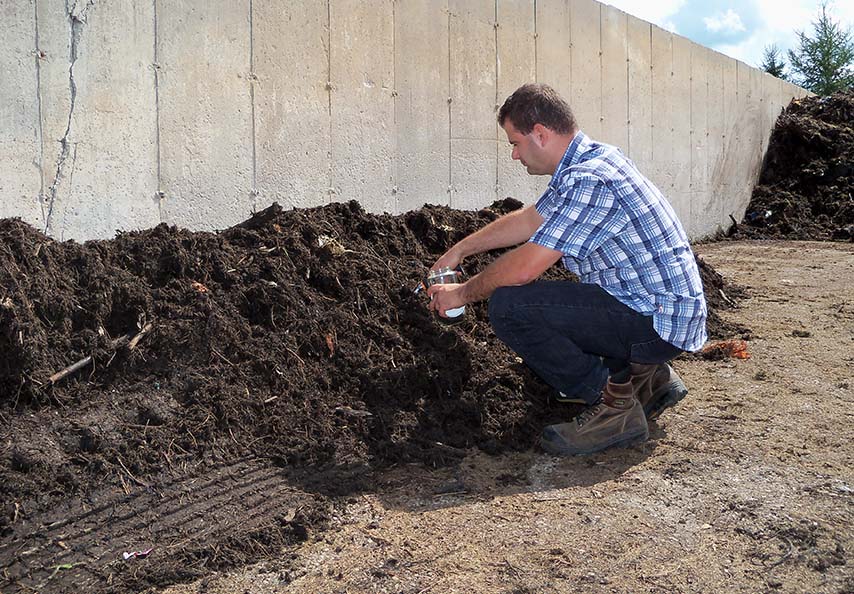 Viridis offers a turnkey service to industries and municipalities, including the complete characterization of the residual materials it manages.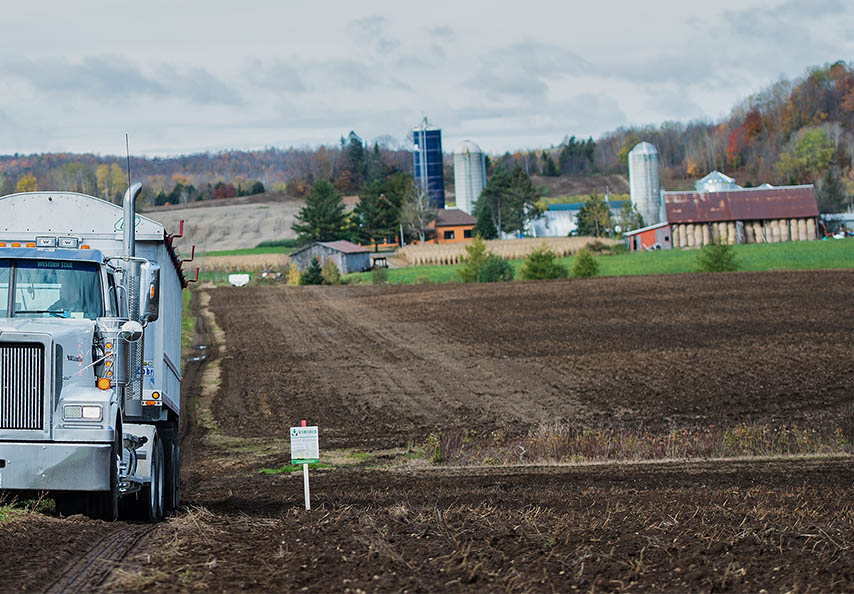 Viridis' agricultural recycling service includes the management of the collection and transportation of materials to reception and recycling sites.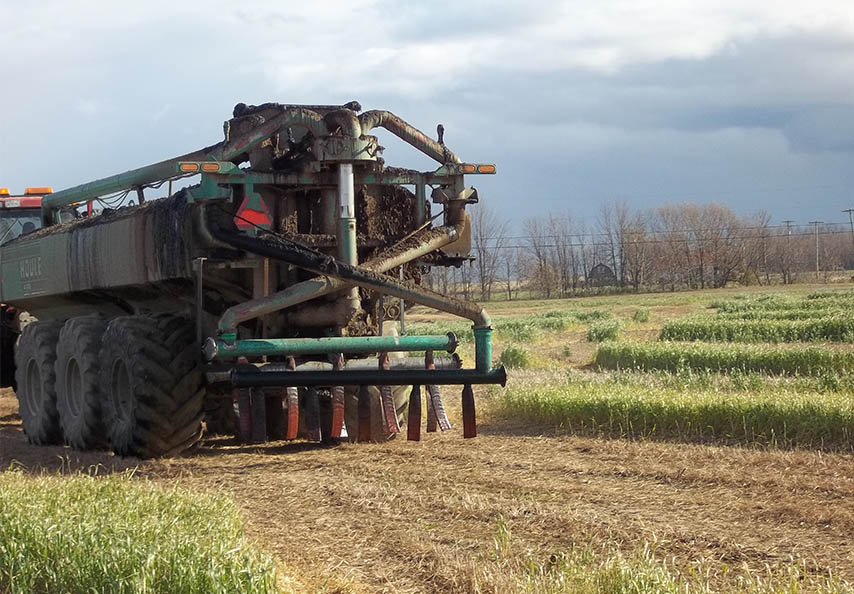 Viridis manages annually more than 80,000 tons of materials from the food industry. The majority is spread in a liquid state on receiving agricultural land.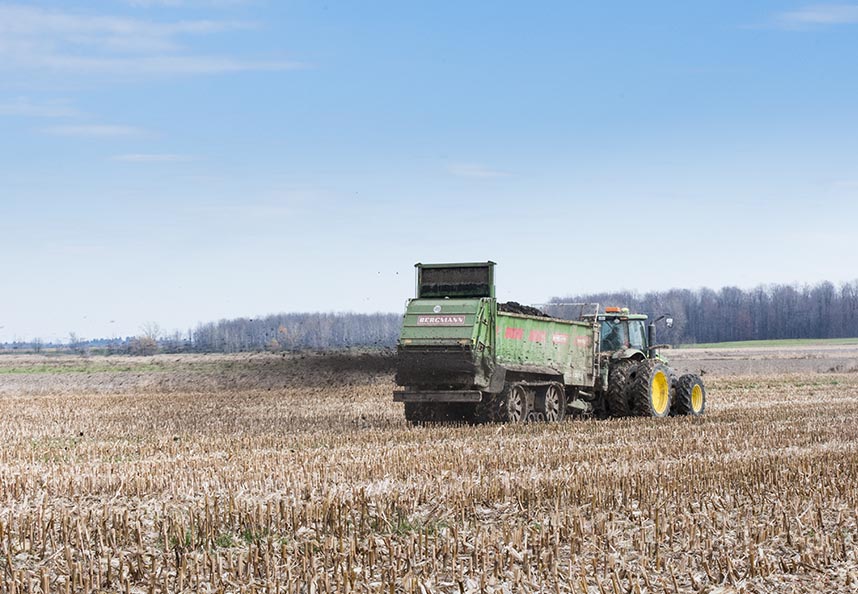 The recycling of MRFs in agricultural environments represents the main outlet for the materials managed by Viridis. MRFs are a safe and quality source of fertilizer, providing valuable organic matter at the same time.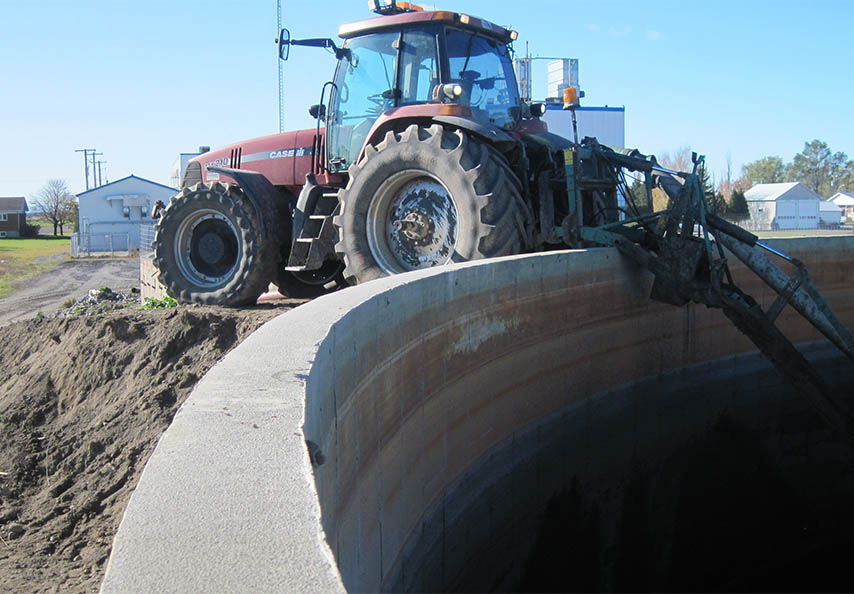 The management of liquid MRFs is mainly done through temporary storage in dedicated watertight structures. Viridis is a partner of about thirty agricultural producers who store MRFs in such structures..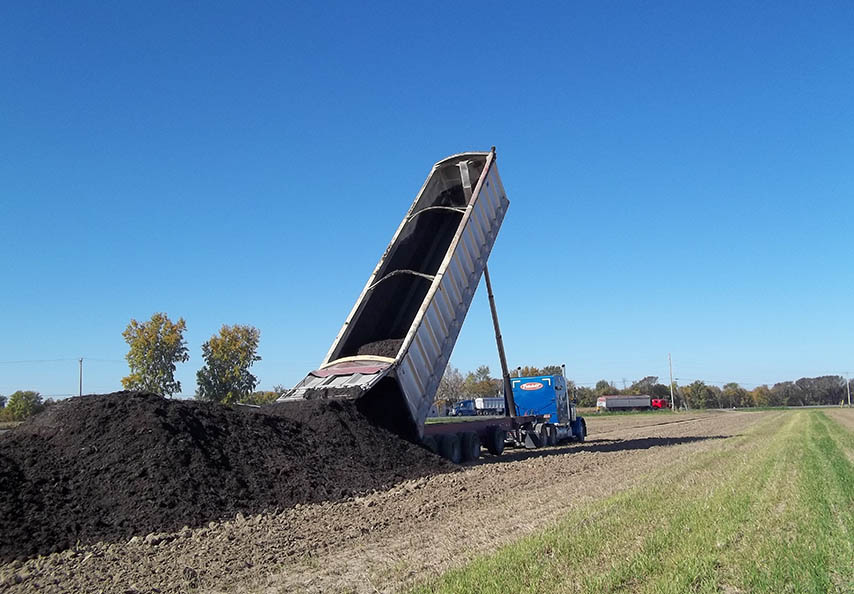 MRFs are delivered by Viridis to receiving sites in full compliance with current environmental regulations.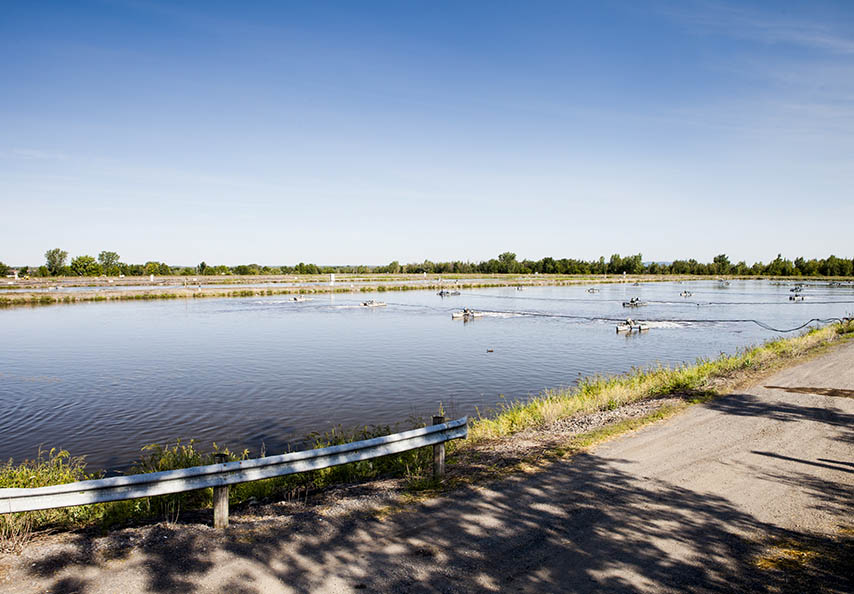 Depending on the specific needs of its MRF-generating clientele, Viridis recycles between 30,000 and 75,000 tons of municipal or industrial biosolids from aerated ponds annually. In Quebec, more than 600 municipalities treat their wastewater using this technology..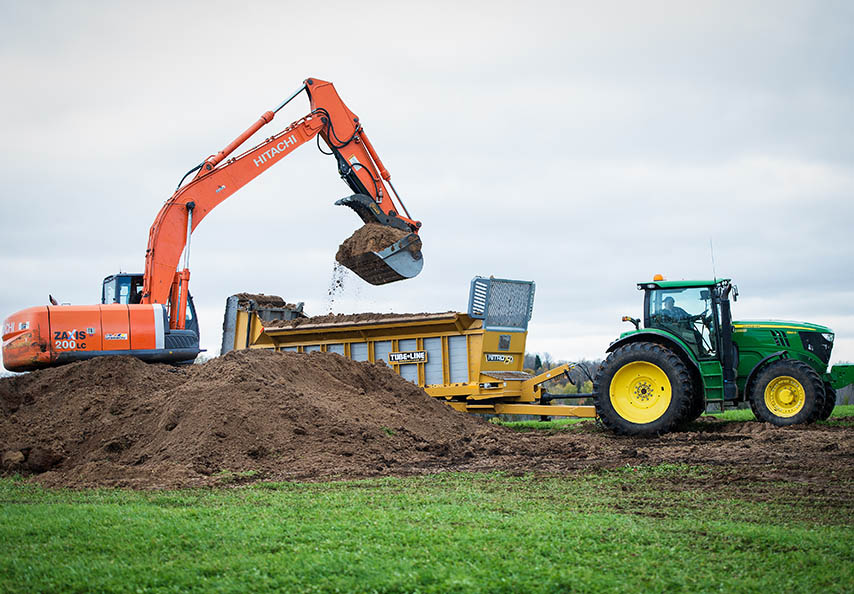 Nearly 700 agricultural producers regularly or occasionally use Viridis' services to fertilize and amend their soils with quality MRFs!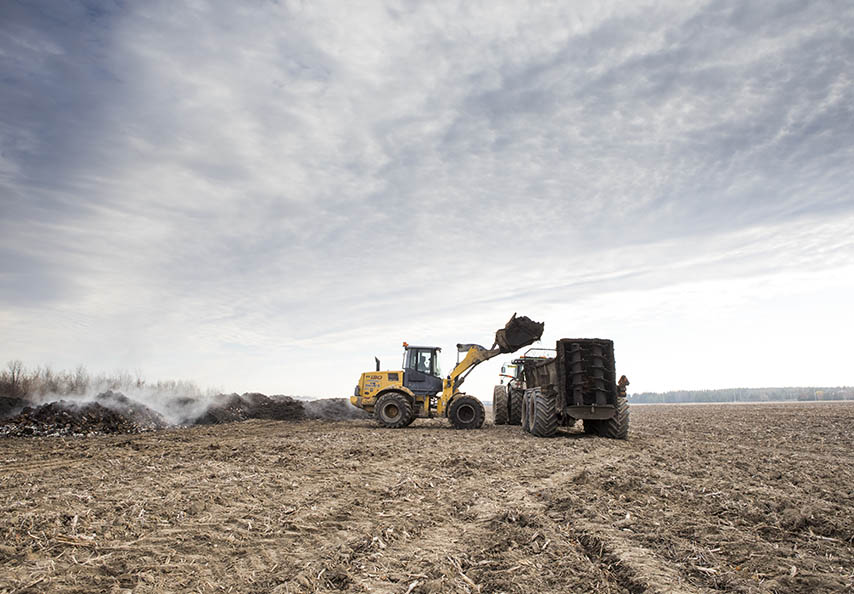 In order to preserve the ties that exist between its agricultural clientele and the community, Viridis spreads malodorous MRFs in post-harvest so that they can quickly be incorporated into the soil and thus ensure adequate odor control.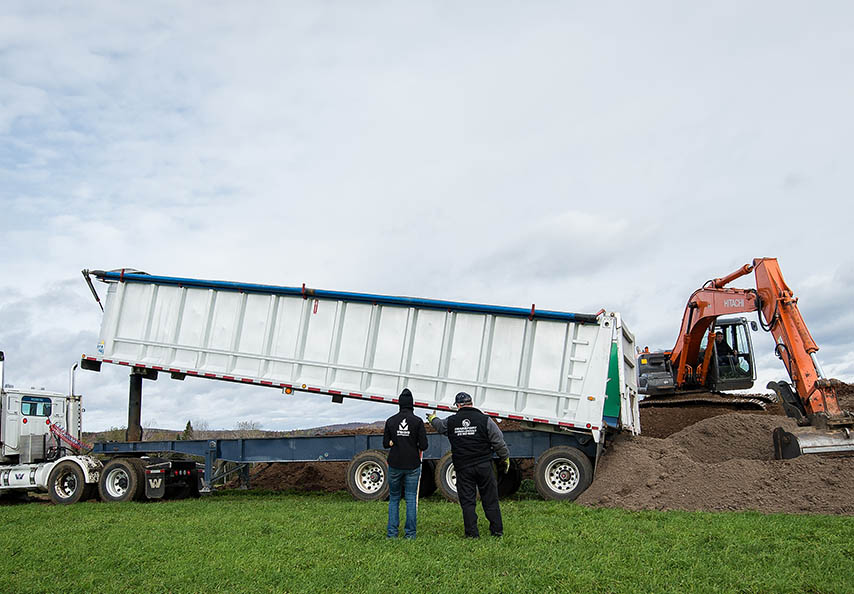 Viridis' teams of agricultural technicians and agronomists ensure the compliance of temporary storage and spreading activities of MRFs delivered to agricultural customers.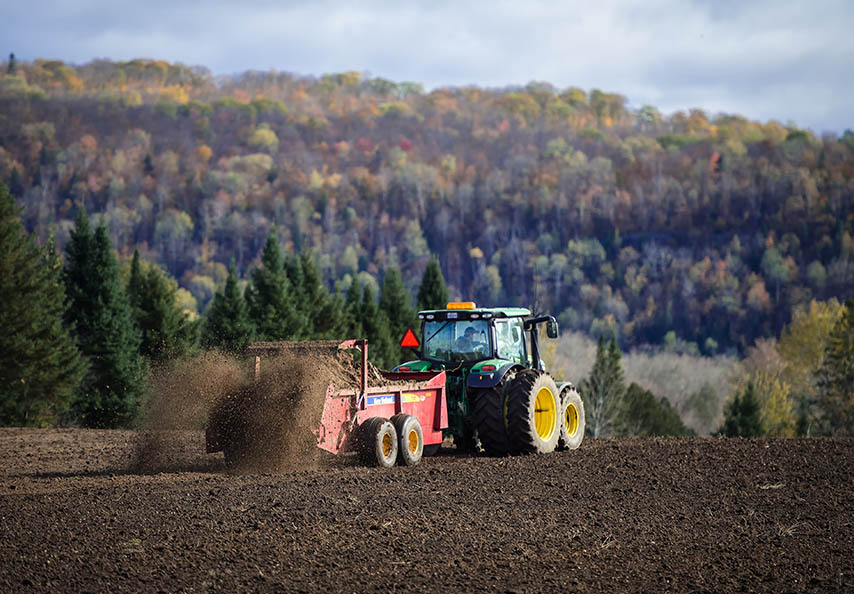 Viridis is present in all regions where agricultural activities take place - from Abitibi-Témiscamingue to Bas-St-Laurent, it offers a wide range of services to MRF generators as well as to end-users.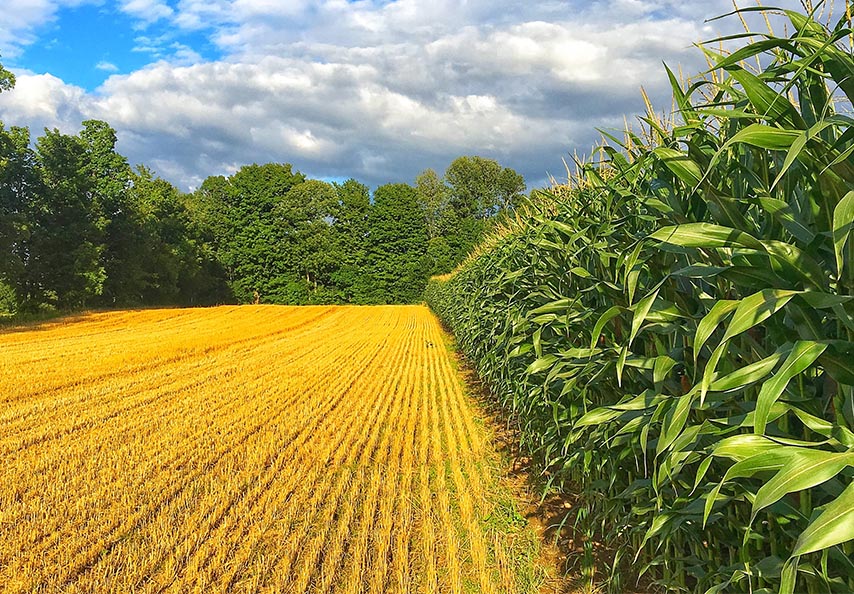 Cereal cash crops, such as grain corn and feed corn, respond particularly well to regular inputs of fertilizing or liming organic residual materials.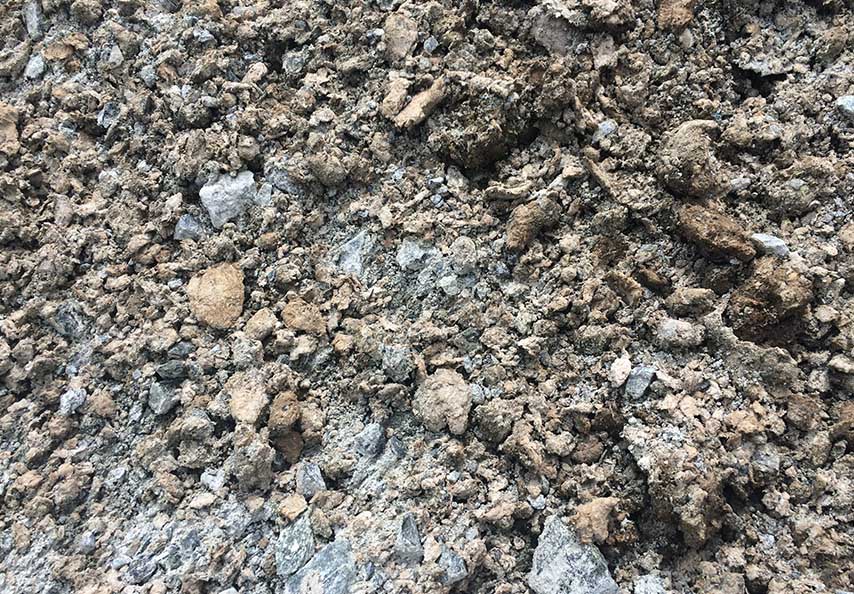 Viridis can provide several types of MRFs to the same farm site, combining the benefits of each product to create a balanced and winning final combination.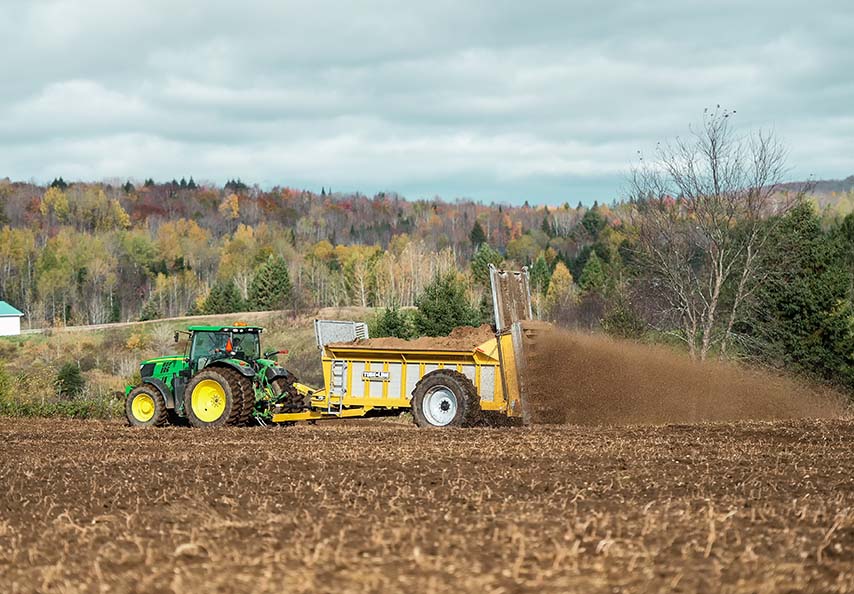 Most organic MRFs are applied with the same equipment used to apply farmyard manure. Viridis' services include contract spreading of materials, if required.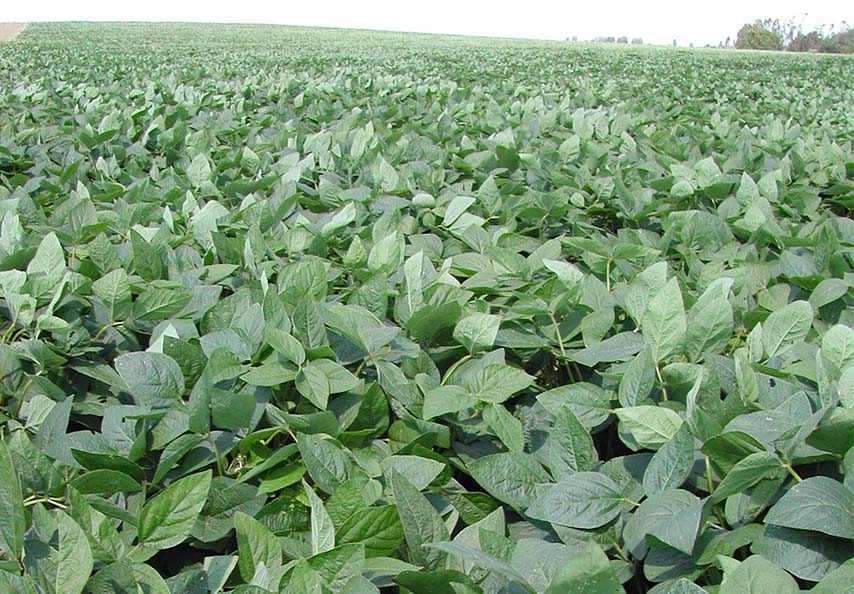 Soybeans are a crop that benefits greatly from regular intakes of MRFs rich in phosphorus and organic matter. In the vast majority of cases, MRFs are used to fertilize feed crops.
Full management of fertilizing residual materials
For those generating waste, VIRIDIS has a full range of services to manage the following FRMs: municipal biosolids, paper fibre biosolids, agri-food residues, digestates, composts, leaves and green residues,
wood chips from pruned branches, ashes and other liming materials, etc. all of which, when they meet provincial environmental regulations, can serve as alternative fertilizers or structuring materials used in agriculture, among other things, or as raw materials
for the rehabilitation of degraded sites.
Our Services Include:
Turnkey and custom-made solutions;
Full characterization of waste (environmental and agronomic standards);
Collection, transportation and storage logistics;
Full traceability of every tonne of FRM managed by Viridis agronomic and environmental monitoring;
Client prospecting;
Product conditioning/mixing/manufacturing; and
compost site design, construction and operation.
Our Clients
Municipal, industrial and agri-food wastewater treatment plants.
Municipalities, RMCs, public utilities and eco centres
Food processing plants
Pulp and paper mills
Cogeneration plants
Agricultural industries
Composting centers
Etc.
There are several ways in which wastewater treatment ponds can be drained and the recovered materials can be dewatered: liquid extraction, transportation and application, or prior dewatering in bags, by centrifuge or on dewatering beds. In every case, Viridis offers expert management services:
Expert Management Service
Planning
Guidance
Cost control
Phase 1 – Feasibility and planning study
Estimate of sludge volume and quality
Feasibility of recycling the sludge.
Phase 2 – Drainage and recycling management
Technical assistance with preparing the call for tenders
Supervisor of the work.
Collection, transportation and off-site storage of materials
Environmental engineering
Viridis has transportation equipment adapted to its clients' different needs. Viridis also uses the services of several trucking companies, enabling it to serve its clients throughout Quebec and in Ontario. Viridis ensures the traceability of all materials that it transports. Its traceability tool is at all times available for consultation by its partner generators and carriers.
Viridis offers tangible solutions to the needs of its municipal and industrial clients that are environmentally and socially acceptable, at the best possible cost. It has expertise in a variety of fields, including mining sites rehabilitation, fertilization of forest settings, adding value to fertilizing residual materials (FRMs), production of soil from FRMs and decontaminated soils, and treatment of waste through composting. As well, Viridis develops, builds and operates made-in-Quebec and innovative SHOCTM technology for extracting and valorizing the organic material content of household waste.
The company relies on a team of professionals experienced in the design and monitoring of environmental projects. The Viridis team includes engineers, agronomists, biologists, technicians and other environmental specialists, and will be able to meet your needs.
Applications for certificates of authorization and grants
Accredited characterization and sampling of materials
Viridis' teams of agronomists, engineers and environmental professionals provide the expertise needed to prepare the applications for certificates of authorization and project notices required to manage residual material.
We also have the expertise to help applicants secure grants, for instance under PTMOBC, IRAP, NRC, NSERC, CRIBIQ, etc. programs, among other things to support R&D projects, by drafting protocols that are in line with current practices and regulations.
Viridis is accredited for the sampling of fertilizing residual materials (FRMs) by the Centre d'expertise en analyse environnementale du Québec (CEAEQ) in regard to continuous and intermittent productions and for organic, inorganic and microbiological parameters.
This accreditation ensures that the sampling activities adhere to a strict framework of specific requirements yielding reliable results for numerous applications. It is an annual or semi-annual requirement for most FRM valorization programs in Quebec.
Viridis' sampling establishes Ministry categories pertaining to chemical contaminants (C), pathogens (P), and foreign bodies (E). These classifications are used to determine the best means of valorization within the regulatory standards set out in the Guide sur le recyclage des matières résiduelles fertilisantes. The sampling applies to most types of residues, namely:
Types of Residue
Municipal biosolids
Pulp and paper biosolids
Compost and biomethanization digestate
Ashes
Lime residues from pulp and paper production
Slaughterhouse biosolids and residues
Agri-food biosolids
Downgraded milk, lactoserum and derivatives
« Thanks to Viridis, the la Régie d'assainissement des eaux du bassin de Laprairie has graduated to recycling! We now divert 75% of our wastewater sludge from landfill every year. »
GILBERT SAMSON, Managing Director, RAEBL
« Viridis is head and shoulders above the others in terms of managing the recycling of our waste. Our partnership has been extremely productive. Viridis finds ways to valorize our sub-products in no time at all. »
STÉPHANE ROY Buyer, Atrahan Transformation inc.